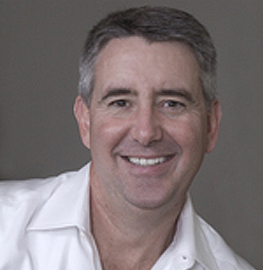 Jonathan serves as the Principal and the Managing Broker for Jonathan Commercial Properties, specializing in commercial real estate investments, asset management, representing clients in the purchase and sale of commercial properties, leasing and development consulting throughout Virginia and North Carolina.  He is a dedicated and market savvy professional with over 30 years of commercial real estate experience. Jonathan provides the power of creative and well organized marketing, has sold and leased over $171 million in transactions and filled over six million square feet of commercial space.  As an active real estate investor, Jonathan also understands his client's perspective of property ownership, property values, return on investment and the value of cash flows.
Jonathan grew up in Coastal Virginia and has a deep understanding of the local markets. Jonathan is dedicated to the commercial real estate industry and is a long time, active member of the Society of Office and Industrial REALTORS (SIOR) where he served as both an Officer and the State Chapter treasurer for over twelve years.  SIOR is a network of the top commercial REALTORS in the world with a membership of over 3,200 members in 685 cities and 36 countries.  Jonathan has also served as a chair of the SIOR National Technology Committee.
Jonathan spent several years as the Director of Development for a publicly traded Real Estate Investment Trust and holds a Virginia Class B contractor's license.  Jonathan is a past president of the Hampton Roads Commercial Real Estate Council and the Commercial Multiple Listing Service as well as a past chair for the Old Dominion University Center for Real Estate and Economic Development Advisory Board.  For many years, Jonathan was a speaker and the emcee for the Old Dominion University Annual Real Estate Market Review, as well as an author of two books and numerous real estate articles for local business publications. He is a current member of SIOR, REIN, the local, state and national Association of REALTORS and Old Dominion University's E. V. Williams Center for Real Estate, Executive Advisory Board.
Jonathan earned a Bachelor of Science with a concentration in Business and a Master of Business Administration with a concentration in Finance from Old Dominion University in Norfolk, Virginia.  Jonathan grew up on the local waters and is an avid boater, fisherman, gardener and conservationist.